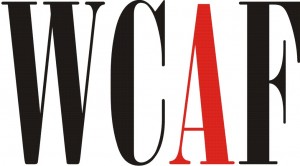 Western Colorado Atheists and Freethinkers (WCAF) was organized in February, 2007 in Grand Junction, to add a long-missing secular voice to the community dialogue in western Colorado. WCAF's goals are to inform and educate the public in Western Colorado about atheism, to promote atheism through appropriate public and community activities, to actively preserve and promote the separation of religion and government and promote the acceptance of atheism as a valid belief system. WCAF also provides western Colorado atheists, agnostics, freethinkers and humanists with a way to connect with each other, share information, enjoy social activities, develop new friendships and enjoy freethinking conversation. We are a registered 501(c)3 nonprofit group, so all donations to WCAF are tax deductible. Come join us!
BREAKING NEWS — WCAF is proud to announce the formation of a new group in Montrose CO, 60 miles south of Grand Junction! WCAF-Montrose met for the first time on June 18 and the second meeting of WCAF-Montrose will be on

Wednesday, July 16, 2014 at 6:00 p.m

at the Coffee Trader, 845 E. Main Street in Montrose, in the upstairs board room. Go up the stairs and the room is on your right. For information call Beau at (870) 222-7433. A big welcome to all our new Montrose-area members!