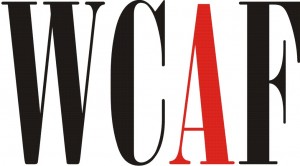 Western Colorado Atheists and Freethinkers (WCAF) was organized in February, 2007 in Grand Junction, to add a long-missing secular voice to the community dialogue in western Colorado. WCAF's goals are to inform and educate the public in Western Colorado about atheism, to promote atheism through appropriate public and community activities, to actively preserve and promote the separation of religion and government and promote the acceptance of atheism as a valid belief system. WCAF also provides western Colorado atheists, agnostics, freethinkers and humanists with a way to connect with each other, share information, enjoy social activities, develop new friendships and enjoy freethinking conversation. We are a registered 501(c)3 nonprofit group, so all donations to WCAF are tax deductible. Come join us!
WCAF's Winter Solstice Dinner 2014 is on Sunday, December 21, 2014 at 5:30 p.m. at the Sushi and Rok Japanese Restaurant on Horizon Drive. Everyone is welcome. Please call Anne at (970) 216-9842 to RSVP. See you all there!
December 10, 2014 – Read about the latest egregious violation of the separation between church at state, this time at Delta Middle School, on our Blog and News Page.